PARTNER WITH US THIS JANUARY
Start January out right! Join us on a journey with our Foursquare Family beginning January 1, 2019 for our annual call to prayer and fasting. Watch this page as we add resources and tools from our sermon series, Stewarding your Life, and the 21 Day Fast.
THREE very important action items to help you get the year started below!
Prayer Guide
Click below to download the 21 Day Prayer Guide and follow along with us as we pray together.
All Campus Encounter
Whether you take part of the fast for 1 hour or 21 Days, you do not want to miss the All Campus Encounter on Sunday, January 20 at our Anthem Campus Location.
Financial Peace University
Our sermon series in January will be focused on Stewarding our resources. What better way than to get your finances in order? Click to join and learn more.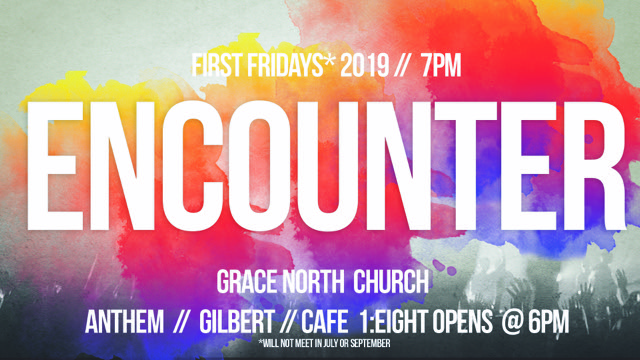 Anthem and Gilbert Campus - Starting the First Friday in January!
Join together for food, fellowship and worship!
Join us for our January sermon series: 'Stewarding Your Life'
Services at 10 am or watch online via our Media tab above.
GN Leaders will be sending weekly updates with specific prayer points. Not receiving Grace North email? No problem! Click the contact us button below to send your info.